Sashiko Thread | A Great Deal Package
SashikoThread_GDP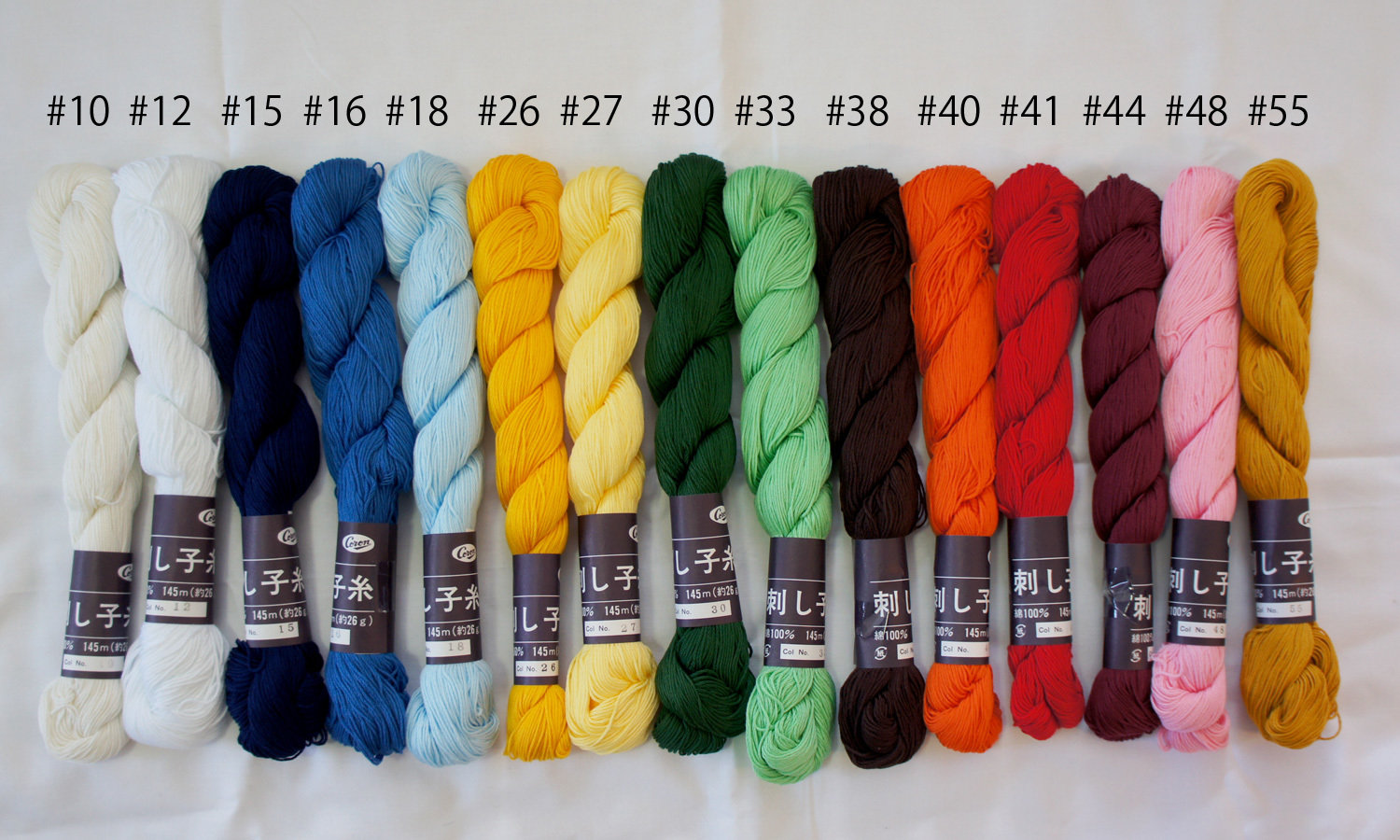 We have been enjoying the top quality of our Sashiko thread.
After I started introducing Sashiko throughout Youtube and Instagram, many people had asked me what is my recommendation for Sashiko Thread. The answer is, "Coron Sashiko Thread" which you can get it here.
At the same time, I also learn that there are many Sashiko thread choices available in the market. We sincerely believe that once a Sashiko stitcher use our thread, she/he will not forget how good it is, and that's how I would like to share the Sashiko I adore.
In order to make the first trial easy, I made this Great Deal Package of Sashiko thread. The US domestic Shipping is free, and you can choose your favorite color from 15 mono color and 5 variegated color.
*Please contact me if you would like to get this offer internationally. A small extra shipping fee will be applied based on the nation you live in.
*The free shipping will be applied when you order this great package only. When you add something else, the shipping fee for the other items will be autmatically calcurated.
If you are the first time customer (and returning customer who hasn't used the coupon below), we also provide the 10% off of the order of this great deal package.
Coupon Code: WELCOMETOSASHIKO
*The coupon is valid once per customer
I hope you will have a chance to try our Sashiko thread, and reward your time in Sashiko Stitching. I sincerely believe you will love our Sashiko Thread.
Sashiko Thread Great Deal Package Pricing
The pricing is below. You may choose the same color if you prefer it. For example, you can order three of #10 and 2 of #15 if you would like to. Please write down your preferable color in check-out process.
Mono Color 3 Skeins Set = $33.80
Mono Color 5 Skeins Set = $53.80
Mono Color 10 Skeins Set = $99.80
Mono Color 15 All Skeins Set = $146.80
Variegated Color 3 Skeins Set = $38.80
Variegated Color All 5 Skeins Set = $58.80
Please write down your preferable color at the check out process. Or simply contact me through the website with your preferences.
Check this article to learn how to apply the Coupon and write down your preference in the check out process.
https://upcyclestitches.com/sashiko-coupon/

[Note]
We are experiencing a shortage in inventory for this item in Japan. We should be able to restock them soon, but the actual estimate date is unknown. There are plenty of stock in the US.
#205 is temporary out of stock in the USA. It will be restocked at the end of March. Please expect some delay.
Amount of Skein
Mono Color 3 Skeins (0) Mono Color 5 Skeins (20) Mono Color 10 Skeins (66) Mono Color All 15 Skeins (113) Variegated Color 3 skeins (5) Variegated Color All 5 Skeins (25)